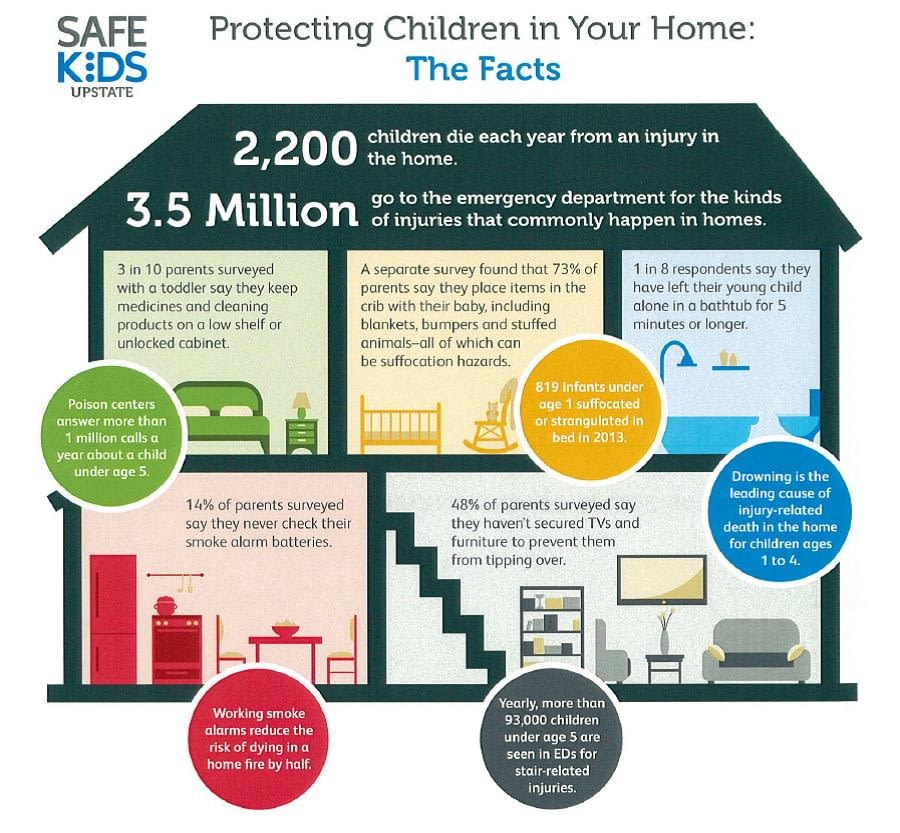 Give young children your full attention when they are in the bathtub or around water.
Check smoke alarm batteries every six months to make sure they are working.
Post emergency numbers and the poison control hotline, 1-800-222-1222, by every phone and in your cell phone.
Keep cribs clear of objects, and make sure babies sleep alone, on their backs, and in a crib every time they sleep.
Install safety gates to keep children from falling down staircases and window guards or stops to prevent falls from windows.
Keep these items out of reach: electrical cords, frayed or damaged cords, uncovered outlets, plastic bags, medications, matches, lighters, candles, fireplaces, space heaters, irons, guns and small objects (jewelry, buttons, pins, paper clips, nails, stones, etc.).
Keep a first aid kit on hand.